The Key to HEV/EV Energy Efficiency and Fuel Economy:
Power Semiconductor Devices.
J1-Series high-power semiconductor modules featuring compact 6-in-1 packages mainly for use in electric and hybrid vehicles.
Power modules for automobiles must deliver higher reliability than industrial-use modules due to the extremely high standards for vehicle safety. Mitsubishi Electric pioneered the mass production of power modules for hybrid vehicles in 1997, and since then the demand for these modules has grown in parallel with the expanding global market for electric and hybrid vehicles.
The new high-power J1-Series modules feature compact packages with small footprints, low power loss and high reliability for use in the inverters of electric and hybrid vehicles.
Power Semiconductor Module J1-series for HEV/EV
Mitsubishi Electric power semiconductor devices are key devices for realizing energy savings in power electronics equipment and hold the top share* of the global market. Furthermore, our power semiconductor devices are utilized in inverters, boost converters and air-conditioners in EVs and HEVs.
Innovated power semiconductor device is directly linked to the higher fuel economy and increasing mileage that are essential to popularizing EVs and HEVs.
*As the IGBT module. February 2018 Mitsubishi Electric research.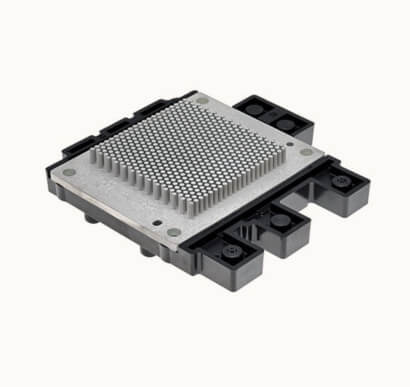 Direct cooling package with cooling fin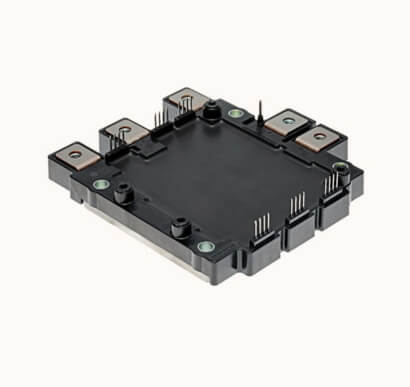 Back side