Mitsubishi Electric Global
R&D / Technology
R&D Centres
Mitsubishi Electric has research centres in Japan and overseas. When it comes to the new technologies from Mitsubishi Electric that will meet the needs of the future, it's our research centres that are continually looking ahead and fully supporting the company's R&D and business activities.
Japan
Advanced Technology R&D Centre
All of Mitsubishi Electric's activities depend on leading-edge technology, and the Advanced Technology R&D Centre supports our business through a wide range of initiatives, from common basic technology to new product development, as well as R&D leading to future new business. The Centre helps promote the dynamic growth of Mitsubishi Electric.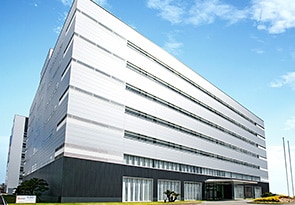 Information Technology R&D Centre
The Information Technology R&D Centre is actively creating new business through our basic research and development in the fields of information technology, media intelligence, electro-optics, microwave and communication technologies. We are also searching out technologies that enable us to be the market leader, and are working to renew existing business through our R&D in the field of IT.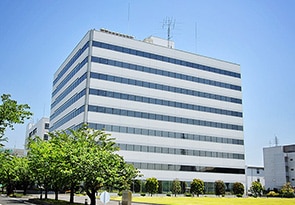 Industrial Design Centre
The Industrial Design Centre is in charge of the design development for Mitsubishi Electric's diverse product range (space, energy, buildings/society, public transportation, computer/communications, home electronics, images, industry and more). Our universal designs represent our aim to create designs from a user's point of view.
Outside Japan
Mitsubishi Electric Research Laboratories (MERL)
Mitsubishi Electric Research Laboratories (MERL) is the North American arm of the Corporate R&D Group and conducts application-motivated basic research and advanced development in electronics, digital communications, media processing, data analytics, spatial information processing, mechatronics and optimisation technologies.

Mitsubishi Electric R&D Centre Europe B.V. (MERCE)
MERCE is situated at the heart of Europe's leading R&D community, with two research locations, in France and in the United Kingdom. MERCE conducts research and development of environment and energy technology and communications technology.


Protection of Intellectual Property Rights
Highlighting the Group's IP activities, structure and strategies