Participating in CSR activities is the trait of a conscientious organization. Corporate Social Responsibility or CSR is a company's way of demonstrating social accountability towards its stakeholders and customers while giving back to society.
Mitsubishi Electric India (MEI) is recognized by its extensive innovation and high-quality products, ranging from Air Conditioners, Factory Automation, Semiconductors & Devices, and Visual Imaging to Transportation Systems. Moving forth as a progressive and responsible organization, MEI conceptualized a CSR plan for the financial year 2018-19, which covers the Sustainable Development Goals (SDGs) of United Nations and initiatives by the Government of India too.
MEI CSR
Categorized under Skill Development, Community Development and Climate Action, MEI came up with CSR activities that are in agreement with SDGs: Quality Education, Clean Water and Sanitation, Good Health and Well-Being, and Climate Action. Furthermore, the programs also correlate with the Government of India's missions, such as National Rural Health Mission, Swachh Bharat Abhiyaan, and National Mission for Green India, and so on. Following the strategy in mid-term, the brand has planned to implement its CSR activities across different areas of its business operations, one of which is Bengaluru.
CSR activity in Bengaluru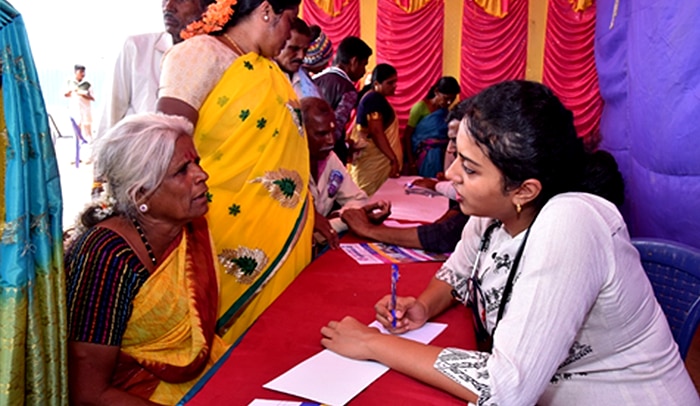 As a part of its CSR program, MEI conducted health awareness camps in Bengaluru, Karnataka in two phases. The initial phase was organized on the 5th of May, 2019, and included setting up of camps in a primary government school in Ramohalli, Magadi district, Karnataka. This phase covered two villages, namely Ramohalli and Chunchanahalli. To administer health check-ups, a total of 4 doctors, 4 medical staff and 12 volunteers were included. In the initial phase itself, the camp received an enthusiastic response from the locals, as 365 adults and 47 children turned up for it.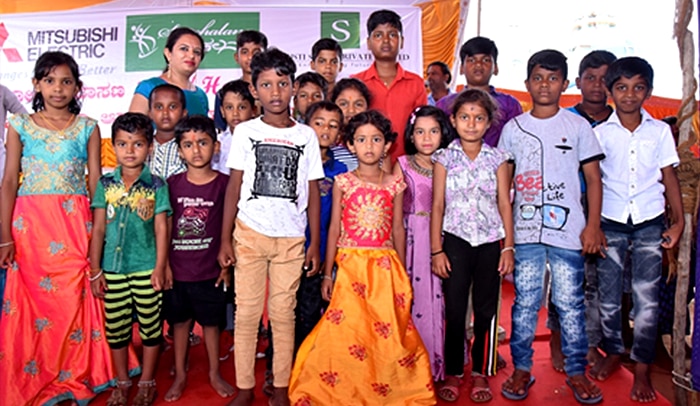 The second phase was conducted on the 12th of May, 2019 and covered health camp arrangements in Mahimanahalli, Kanakpura district, Karnataka. Two other villages, Mahimanahalli and Kaggalahalli, were covered as a part of this phase. The camp was serviced by 6 doctors, 5 medical staff and 14 volunteers. The second phase received an even better response with a total of 572 residents (516 adults and 56 children) benefitting from it.
Both these health camps offered general health check-ups, including those for hypertension, pulse rate, preliminary diabetes, etc. alongside the distribution of necessary medications and vitamins to attendees.
The goal behind these activities
The health awareness camps in Bengaluru were set up to offer support in areas surrounding MEI's operation centres, Computerized Numerical Controller (CNC) technical centre in Peenya and Transportation systems factory in Bidadi. Helping people become aware of their well-being and take steps to improve their quality of life was the main objective behind these CSR activities.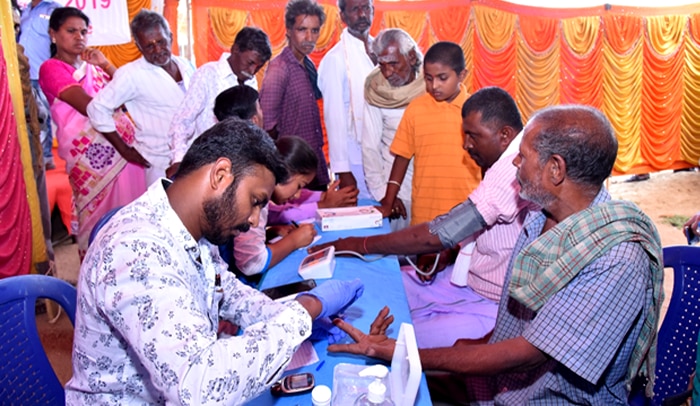 To ensure its efficacy and reach, the medical staff managing these camps educated the residents about the benefits of preventive health measures and ways to maintain a healthy lifestyle. Additionally, residents with health concerns such as hypertension and preliminary diabetes were educated about measures that would help keep these conditions in check and avoid complications.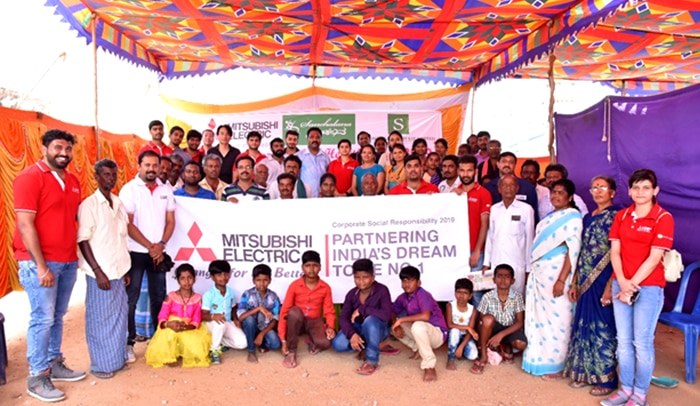 As a way forward, the brand plans on executing CSR strategies on similar lines all across the country, in conjunction with maintenance of facilities created each year. The clear objective is to cover more such areas that require support.