India is spearheading many flagship schemes to empower India's youth with opportunities. As per recent studies, it was found that new-age job positions could not be filled due to skill gaps across sectors. As per the data shared by the International Labour Organisation (ILO), India is staring at a 29 million skill-deficit by 2030. To support India's youth, the Pradhan Mantri Kaushal Vikas Yojana (PMKVY) is working under the Ministry of Skill Development & Entrepreneurship (MSDE). The objective of this Skill Certification Scheme is to enable a large number of Indian youths to take up industry-relevant skill training that will help them in securing a better livelihood. Individuals with prior learning experience or skills will also be assessed and certified under Recognition of Prior Learning (RPL). Under this Scheme, training and assessment fees are completely paid by the Government.
We, at Mitsubishi Electric, believe in taking India towards a brighter future which is sustainable and suitable for future generations. To support India in the journey of advancements and innovations, we are consistently supporting Skill Development of India through various initiatives run by the company.
The ideology is to contribute towards society through the realisation of Corporate Social Responsibility. It is our endeavour to actively support young engineers and contribute to the industrial development of India. To make sure of that, we regularly organise training and seminars for the young engineers to learn and practice with trained professionals. To understand if the colleges/institutions are reaping the benefits, we interviewed two inquisitive engineers where we provided our CNC products for training on a returnable basis. The objective of this activity was to know if students are able to learn and understand the process involved in running the machines efficiently.
Mitsubishi Electric CNC offers advanced CNC control system to take your machining needs to a higher performance level. We supply CNC package and technologies to various factory machines. We aim to be the best and most trusted partner for customers through channelizing global and future-oriented development.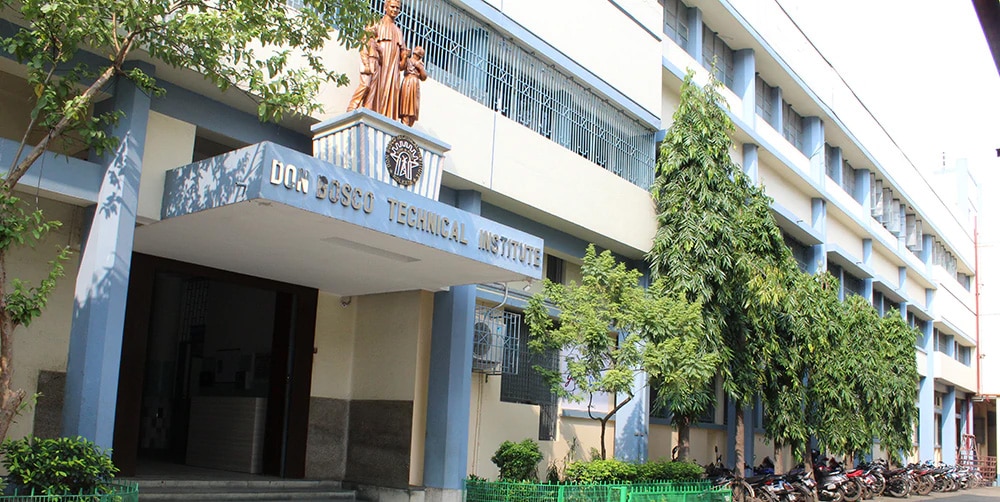 How did it begin?
Our CNC Department realises that there is a gap in the industry for skilled CNC machine operators in India.Hence, we came up with a plan of collaborating with institutes that train machine operators for milling machines, turning machinesand many other types. 'Don Bosco Technical Institute' was found to be strategically apt as they are one of the best skill-developing institutes.The Institution authorities showed a willingness to use their expertise as well, and hence this institute became one of our major collaborated institutes. Being in Kolkata, Don Bosco Technical Institute is also found to be geographically important in terms of developing skilled manpower in East India.
Interview with Mr. Md. Shajahan (A student of Don Bosco Technical Institute)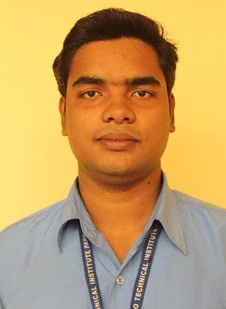 How many students are using our product in the institute in one year?

From January to December 2019, training was given to 300 students in CNC milling. Apart from the regular students, the support was also extended to the visitorsof the institute such as entrepreneurs and industry persons who can access our facilities for learning and skill growth.

Feedback of Mitsubishi Electric's CNC Products



As a student, I always aspire to learn through practical training and when we started working on Mitsubishi Electric CNC Products, I realised the features on offer such as:

User Friendly: We routinely practice the M80 simulator given by Mitsubishi Electric. We also use the CNC model M80 in our machine. The product is very user friendly. I feel that even those without much experience can handle the machine.
Application: Look-ahead facility is high. This is very useful for the die and mould application.
Benefits to the customer: Reliability and durability have significantly reduced the maintenance cost. Along with these, the customers also get benefits such as accuracy and quality.
Benefits to the customer: Reliability and durability have significantly reduced the maintenance cost. Along with these, the customers also get benefits such as accuracy and quality.



How Mitsubishi Electric is building a better tomorrow?



I feel that learning each day helpsform astrong knowledge base and for a better tomorrow, we are supporting in every phase such as:

Support to Emerging markets: Mitsubishi Electric is a leading brand in the emerging market. Mitsubishi Electric controls are catching up in the market now.
Operating System: The brand has the latest operating system.The user-friendliness makes Mitsubishi Electric CNC system popular in the industry.
Compatibility with Products: Mitsubishi Electric CNC can be flexibly integrated to make any kind of machines in the machine tool market - be it a machining center, turning center or even complex special purpose machines.
Cycle times: High capability of Mitsubishi Electric systems in program processing has reduced the cycle time.
Other Major Benefits: High-speed and high-accuracy allowing for complex, highly precise 3D mould work.