The hospitality industry is a sector that constantly sees a barrage of clientele from all walks of life, offering services to a host of customers day after day. One of the most important aspects of hospitality is being able to maintain healthy and hygienic premises for your customers and a major part of this is the air quality inside and around the premises.
Indoor air quality is an important aspect that should be taken care of, especially in the hospitality sector. If we were to state facts, it is believed that people generally breathe close to 15 kgs of air every day.
This is a very significant amount when compared to the other two essential elements of health and well-being, which are food and water. Be it your office, home, club, a restaurant, or any other place indoors, it is essential to ensure good air quality so that people do not face any adversities due to the lack thereof. Another factor to consider here is that these days, there is a considerable amount of pollution for one to deal with through dust, smoke, pollens, and other irritants. This has been a concern and a pressing situation for a long time now. Before going any further, let's first see what Indoor air quality is.
What Do You Understand by Indoor Air Quality?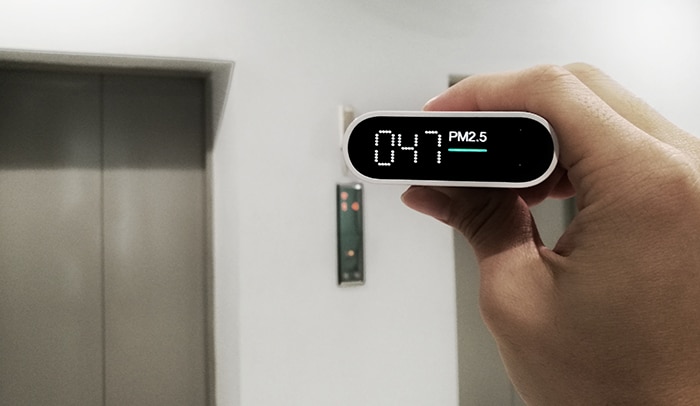 Indoor air quality, which is also known as IAQ, refers to the quality of air that's inside and around a building or structure. Maintaining good air quality indoors is important because it directly affects the health and comfort of all the occupants of the building. It is also important for the occupants to do their bit for maintaining the IAQ by understanding the fact that indoor pollutants can become a risk to their own health.
There are as of yet no such regulation or parameters to determine the right IAQ for an establishment. But to keep the IAQ within a good range, here are some easy to do steps that you can follow:
Keep the Floors Clean and Fresh
With numerous people coming and going, it becomes very crucial to ensure that the floor is kept clean and fresh at all times. In order to do that, you should get it disinfected and cleaned time and again, especially in areas that see a heavy footfall. Make sure that the cleaning staff remains on their toes as a dirty floor contributes to reducing the IAQ, risking the health of the people inside.
● Maintain a Healthy Level of Humidity
It is not just the cleaning and wiping of surfaces that is important to keep the air quality optimum in any establishment. To get the best IAQ, you also need to ensure the right level of humidity. The right amount of moisture in the air will work wonders in your favour. For this, you can opt for humidifiers and dehumidifiers based on what a particular area needs.
● Proper Circulation of Air
If you are stuck in a room or a place that makes you feel claustrophobic, then that too can be an issue. For every establishment, especially one frequented by a number of people, it is important to see that every room and area has proper air circulation. One should not feel claustrophobic inside.
● Clean the AC Ducts
It is true that central air conditioning help in improving the air quality of a building, but this is something that needs periodic maintenance as well. To make sure it is in good working condition is one way to make sure that it helps improve air quality. Get your AC ducts cleaned at regular intervals and change the air filters whenever necessary.
● Ensure Ventilation
If your establishment is huge or experiences a huge footfall, then installing a proper ventilation system is important. This will ensure a consistent airflow which, in turn, will help in the maintenance of good indoor air quality.
Undoubtedly, IAQ is an important aspect to be considered for the health of the occupants of a building, be it a flat, workspace, or any other place. It becomes even more important in the hospitality sector where extra attention needs to be paid to ensure a clean ambience for all your customers. So, make sure you take all the necessary steps when it comes to maintaining good indoor air quality in your establishment.