There is a very famous saying that quotes 'time is money,' and it holds correct for almost every aspect of life. Imagine that you have to attend a meeting at a location that is outside your city but unfortunately, you miss your flight because of the excessive traffic congestion. It is one of the most common problems faced by urban India. Smart Transportation is a part of making smart cities into a reality. We need technologies that can empower the amalgamation of the integrated Smart connected resources that can lead to technology-friendly urban infrastructure.
'100 Smart Cities Mission' was launched by the Government of India in 2015, where the objective was to develop 100 cities in terms of preserving the open spaces, promoting a variety of transport options, making governance with citizen-friendly and cost-effective solutions, etc. The mission primarily focused upon giving identity to the selected cities and applying smart solutions to infrastructure and solutions area-based development to make them better.
Transforming Transportation with Safety & Innovation
The metro railway systems can be the ideal solution. Metro networks can carry a substantial number of people from one location to another efficiently. What we need is the technology that can drive the safety and lead the technology system with innovation. The implementation of smart mobility is necessary to solve the problems surrounding mass-urban transportation. It mainly includes the incorporation of the Intelligent Transport System (ITS), which is an enhanced application designed to provide innovative and technologically advanced services with last-mile connectivity with minimum wait time to the urban user. This data carries the Intelligent information that is about travel speed, travel time, etc. Such information is made available through a wide range of electronic devices like variable message signs, highway advisory radio, etc.
Smart Mass-Transportation: The Future of Mobility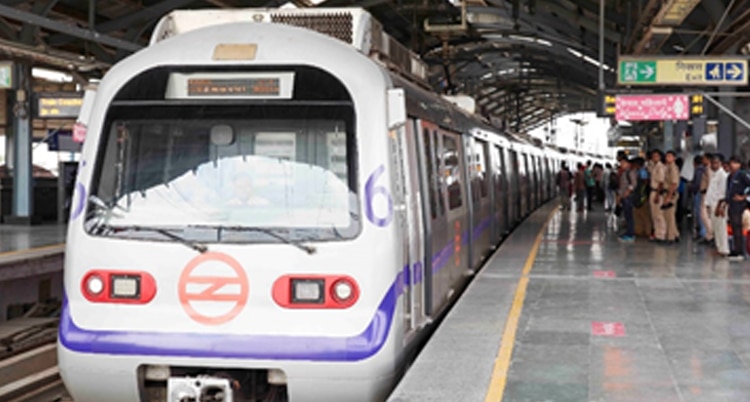 The smart transportation is the key to seamless mobility and optimizing daily traveling needs with eco-friendly solutions.
Since 2015, the Bidadi Factory of Mitsubishi Electric India Pvt. Ltd. (MEI) in Bengaluru, Karnataka, a subsidiary of Mitsubishi Electric, has been producing propulsion equipment, such as traction motors and inverters, for supply to the local market. Local production operations have enabled Mitsubishi Electric to support the Indian government's "Make in India" policy for local production. Mitsubishi Electric has sold propulsion equipment for more than 3,000 railcars in India's metro markets. Recently, Mitsubishi Electric has signed a contract from Indian train builder BEML Limited to supply propulsion equipment for 80 new cars of Delhi Metro.
Key Features of the Smart Transportation System
Some of the main features that contribute to making these transportation systems 'smart' are: -
1) Enhanced Energy Savings: The metro rail components like Traction inverters, traction motors, and Train Control Management Systems (TCMS) helps to optimize energy consumption control that leads to energy savings. Mitsubishi Electric is the first company in the world to use a high capacity All-SiC (Silicon Carbide) power module in the inverters used in rail car systems. The All-SiC power module fitted traction inverter offers 40% energy savings in terms of energy consumption.
2) Environment Friendly: All-SiC power modules-based semiconductors in the Traction inverters contribute to a transportation system with a significantly reducing greenhouse-gas emissions.
3) High Reliability: The propulsion system includes the Traction motor, control equipment, and auxiliary Power supply is capable of enduring severe conditions, such as high temperatures, high humidity, and thick dust.
4) On-Time Management: The advanced TCMS system helps to keep track of the run-time to the train operator. It ensures that metro trains are on time and stick to schedule real-time data analysis of movement and pre-alarm system to counter delays.
5) Efficient Capacity Management: Smart mass-transportation includes data and user analysis of the key routes, peak time, occasional fluctuations, thereby managing seamless public mobility.
6) Safety as a topmost Priority: Smart transportation systems require the use of critical communications for operation and control. Wireless communication improves performance and reliability. The transmission helps to maintain real-time train movement and channelizing route for safety and time management.
7) Powering Efficiency: All-SiC power modules-based semiconductors in the Traction inverters and auxiliary power supply system provide an energy-efficient design for the rail car systems.
Technologies used in Smart Transportation System: Train Control and Management Systems (TCMS)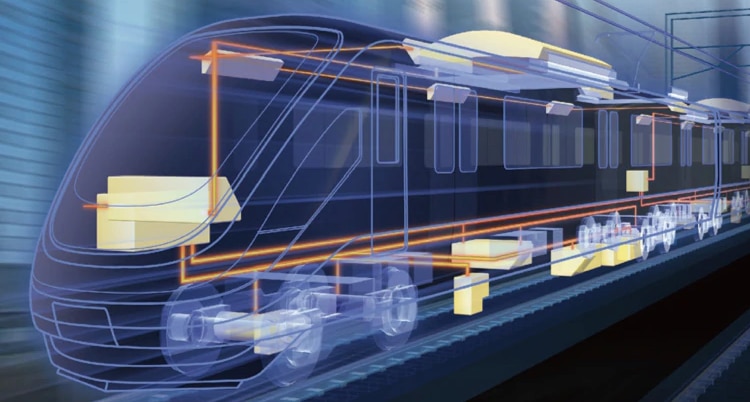 The Train Control and Management System (TCMS) primarily allows for data communication interfaces to the other train-borne systems. The TCMS is also integrated with data networks that help in connecting the components of the control system in a much secured and fault-resistant circuit. The train control and management systems are touted as the "brain of the train" as it performs the central role of monitoring and coordinating the control across all the distinct systems. The train control and management systems by Mitsubishi Electric offer high-speed and high-volume Ethernet in compliance with the international standards, allowing for better communication between trains and wayside equipment. Along with the Ethernet network, our train management systems are integrated, with features like: –
1. Train-wide equipment that allows for total control over the on-board equipment operation to improve efficiency.
2. Data transmission to WDMS that enables remote monitoring, diagnosis, and parameter setting of the equipment on-board.
3. Reduced in-car wiring with the help of control command transmission and application of the remote input/output.
Although the exact structure of the TCMS deployed for locomotives depends on the market segment and operational requirements, the primary usage and benefits remain the same for all.
Is India Ready to Level Up with Smart Transportation?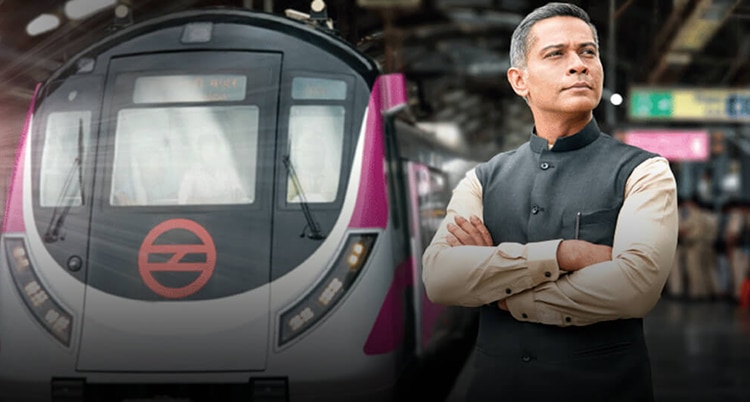 Mitsubishi Electric is contributing to reliable, safe, and comfortable railway transportation through state-of-the-art products & systems with enhanced service networks and better maintenance. Focusing on the eco-conscious products and manufacturing, the evolution of our energy-saving electronics technologies and system integration for components and system utilized for all types of rolling stocks is never-ending. Today, Mitsubishi Electric products & services have given to various metro systems across India. We commit to support India in the mission of development and better connectivity.