Intelligent Switchgear helps in the smart management of Power Supply systems to boost efficiency, reliability and safety. The power sector in India is witnessing unprecedented growth and to facilitate the Indian Government's initiatives such as 'Power for All', 'Pradhan Mantri Sahaj Bijli Har Ghar Yojana', the 'Integrated Power Development Scheme', and the 'Deendayal Upadhyaya Gram Jyoti Yojana', the sector is leaning towards digitization. Smart and intelligent switchgear helps in energy management, protecting the environment and reducing power bills.
The intelligent switchgear industry is evolving at a rapid pace with continuous developments in infrastructure and production facilities. One of the vital stimulants to the sector are smart switchgears which play a significant role in the distribution of electricity to industries and residential areas. That's why the adaptation of smart power distribution products like smart switchgear is an essential strategy to ensure improved performance, continuity of power, and optimization of the resources to reduce transmission, operational as well as maintenance costs. Thus, smart switchgear takes protection, monitoring and control to the next level, leading to improved efficiency of the installation in which these are deployed.
How Do We Do It: Compatibility Is the Key
The onset of digitization has enhanced the reliability of LV and MV switchgear by manifold, and also their compatibility with other products in the loop optimizes the entire electrical eco-system. Under the cloud based open IoT operating system, access to valuable information, real-time monitoring, and recording of events are no more challenging tasks. With such vital information available at a click, customer can timely plan the preventive maintenance of advance switchgears. Even if anything goes wrong, it is easier for the maintenance team to find out the causes of the fault with complete details like on what date and time the fault occurred.
Mitsubishi Electric's Advance Switchgears range such as AE-Series ACB's, NF-MCCB's, ME96 Series, Ecomonitor & Ecoweb Server measuring devices, provide smart power distribution & monitoring system that are required by modern electrical installations.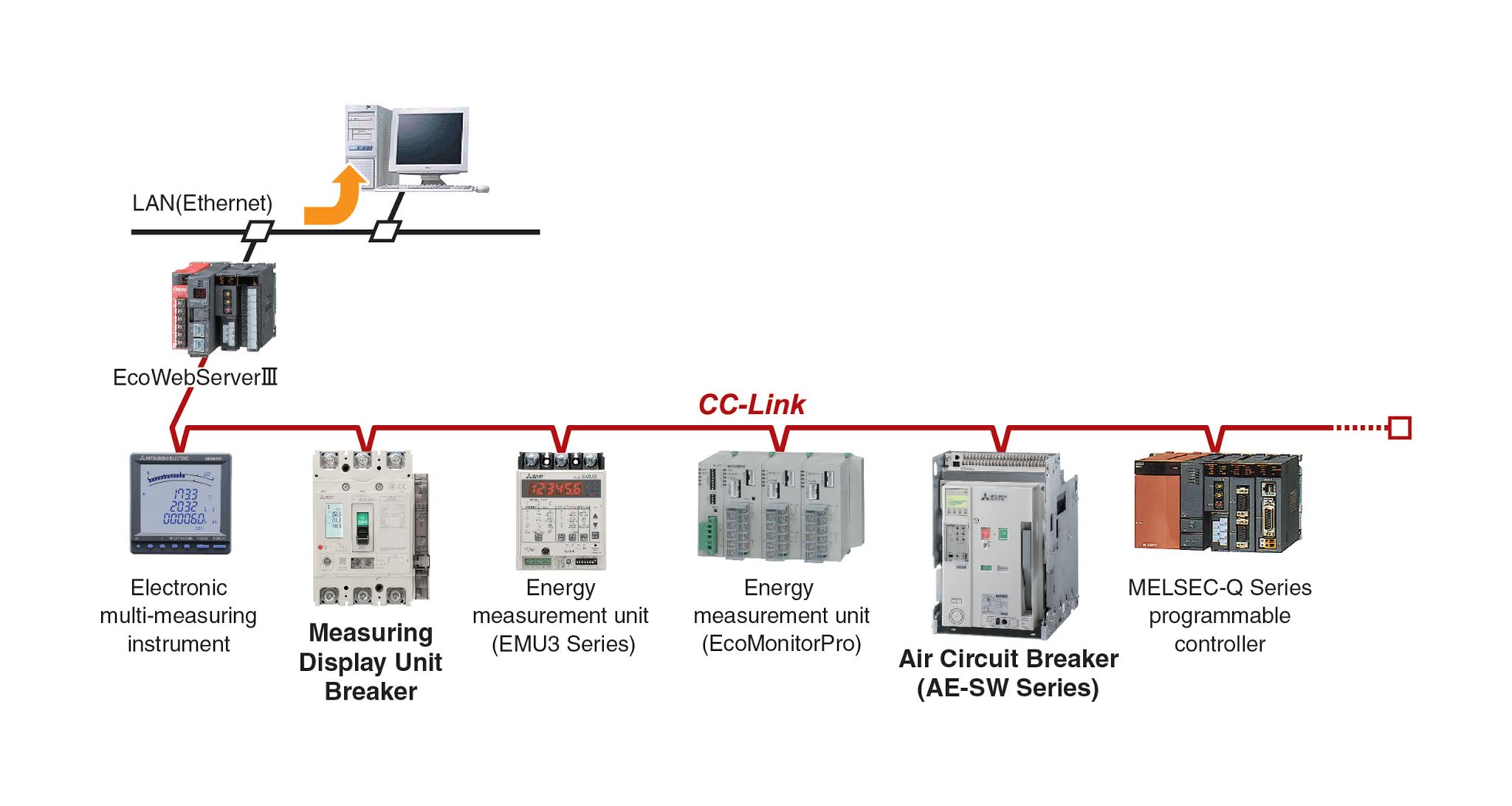 Transition We Need - Converting Conventional into Modern
Digital Transformation (DX) is not a very costly affair and conventional switchgear can be easily replaced with a wide range of advanced retrofit solutions. These days, qualified engineers study the existing panel boards as well as the associated products. They can make the necessary changes in the panels, busbars, and then replace old products with new compatible ones that come with a digital platform of data communication. Once the system is upgraded, all the advance communication features can be availed with much ease, thereby enabling smart power distribution with centralized monitoring out of an existing old switchgear panel.
All of Mitsubishi Electric's Power Distribution Products such as ACBs, MCCBs and measuring devices have smart connectivity in-built to support "e-F@ctory" - an IIoT (Industrial Internet of Things) solution platform from Mitsubishi Electric.
Digital Means More Safety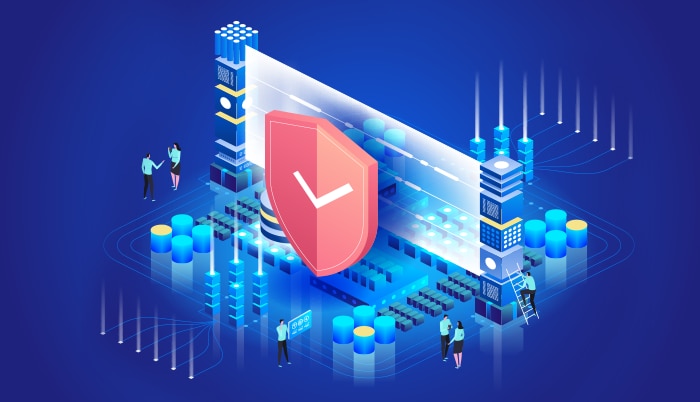 LV and MV switchgears are embedded with extra safety features that protect the system against various electrical faults and abnormal conditions such as Overloads, Short Circuit, Ground Fault, Over & Under Voltage Supply, Single Phasing, and Motor related faults. These advance power and pace switchgears are also very effective in preventing fire and various other electrical accidents because they immediately disconnect the faulty section. That's why they are also considered safe for human beings by sensing leakage currents, which can otherwise cause risk to life. Besides, with effective monitoring and control features, servicing can be done in the minimum possible time.
Ready for Digital India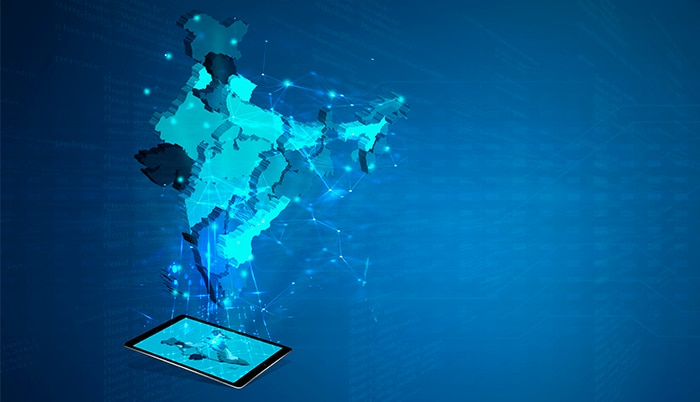 In the future, concepts such as IoT, Big data, Cloud-based data management, Centralized Monitoring and control through the Internet are going to boost the industry in a big way. Besides, installation is getting smarter every new day. Indian Switchgear Industry will surely adopt these evolving technologies in its upcoming products. Smart & intelligent power distribution and energy monitoring solutions are the foremost needs of smart cities. Business requirements may change over time, but an upgraded switchgear operating system will help to ensure reliable power and continued business operations.
Smart power and pace switchgears that offer advanced protection and high-end energy monitoring systems can communicate with a local PC as well as Web-based Network to monitor plant, machine performance and energy consumption status. These energy management solutions are available with smart controllers having high-end features that are required for Intelligent Power distribution and energy management for Smart City. These devices can communicate with PLCs over a communication network and can be monitored and controlled through internet-based devices. Additionally, features like fault records, quick identification of a specific cause or trouble has minimized industrial breakdown time drastically, thereby improving the performance and efficiency.
Smart power distribution and energy monitoring products from Mitsubishi Electric, like the power switchgear, communicate with the upstream network over Mitsubishi Electric's exclusive high-speed transmission protocol and are compatible with the open networks available in the industry. With high-reliability products and solutions, we will continue to contribute to realising a sustainable society for a brighter future.