We are running at a pace where daily consumption of clean water has risen. Such necessities are affected by climatic changes which are causing lower water tables and polluted water sources. Apart from the reduction in water consumption, people are also getting exposed to water-borne diseases. The situation raises a concern in urban areas where water resources are under pressure due to high demand and high consumption patterns, especially in densely populated areas. Mostly, the demand in these urban areas is met by transporting water from far off places, which makes it inefficient and time consuming. This calls for a local level solution for sustainable water management as well as smart wastewater treatment.
What is Happening? A Reality Check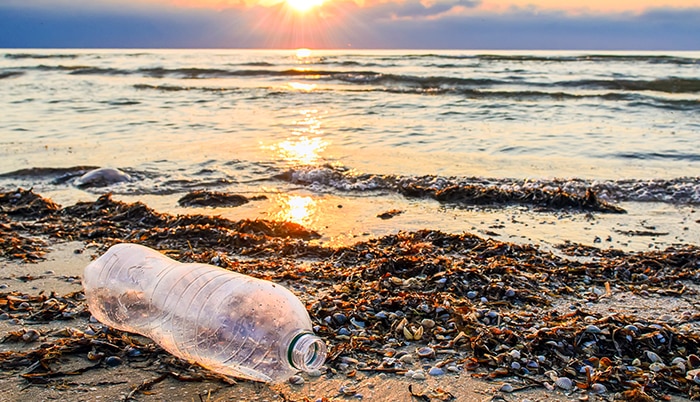 Let's dwell on the cycle of how a large portion of water supply flows back into the ecosystem as wastewater. Some estimates put it at around 80 percent. If not given proper treatment, this wastewater is a critical environmental and health hazard. On the other side of the coin, proper management of this water can help in meeting the water demand of a city or an area.
What is Wastewater Treatment and How it can help?
In a true sense, Wastewater Treatment is a process which can be used to remove contaminants from wastewater or sewage and convert it into an effluent that can be returned to the water cycle with minimum impact on the environment.
Our Solution – Water Automation & Monitoring System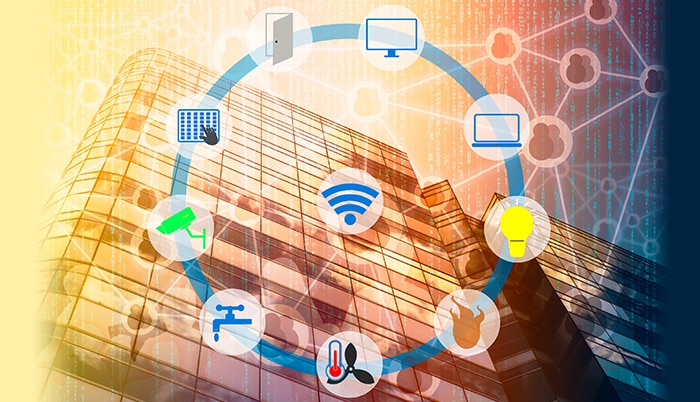 This is the first time where Mitsubishi Electric has taken up a project of such grand scale. From supplying citizens with purified drinking water sourced from the river to facilitate wastewater treatment for its environmentally safe return to the river; Mitsubishi Electric Process Automation is monitoring and controlling the complexity of the flow of one of life's essentials, that too around the clock. The company is contributing not only to the protection of the environment and improvement of the quality of life in Gandhinagar but also in other regions throughout India. Mitsubishi Electric's smart water processing system and wastewater/sewage treatment infrastructure is making a difference.
To make an informed decision about Sustainable Water and water automation systems, some important factors are - policies & regulations, the scale of intervention, public perception, drivers for initiating wastewater management, access to technology and finance, management strategy and institutional framework, and phases of deployment. All these factors are considered for better performance. The company, with its wide range of cutting-edge products and solutions, enables facilities and infrastructure, including an automated waste collection system that collects and transports solid waste from each household using a network of underground chutes and automatically sorts the waste for appropriate treatment and disposal.
How do we Achieve it?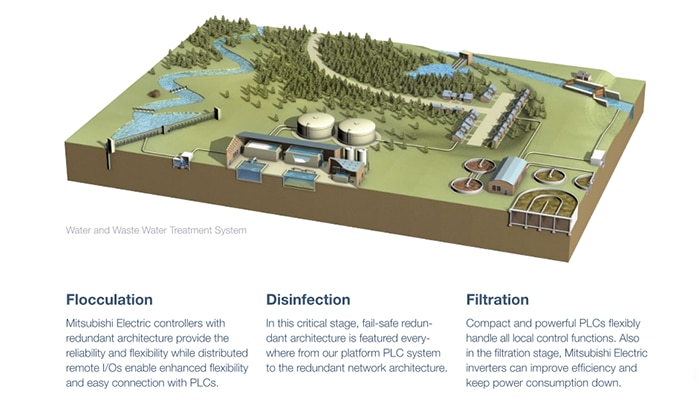 Mitsubishi Electric's Factory Automation equipment and system solutions have an impressive record of performance all over the world. For such projects, Mitsubishi Electric has a pre-engineered "iQ PlantSuite" solution featuring fully automated monitoring and control systems for water processing. This smart water system monitors and controls various processes, including the collection and purification of river water for the supply of safe drinking water, the treatment of groundwater for industrial water use, and the treatment of everyday wastewater for its environmentally safe return to the river. The company is engaged in numerous large-scale water processing facility projects and will continue to put efforts in future as well, providing advanced smart water solutions.
The construction of smart water system infrastructure through a safe and reliable supply of water is indispensable to economic growth. We need to maintain vital elements by enhancing water quality and preserving the water bodies. By doing this, everyone can support the strong and sustainable growth of India.