Reducing carbon emissions, electricity consumption, and minimizing stress on the environment are what encompass the concept of sustainability. The aim is to focus on technological progress while conserving the resources that this world provides us. In that regard, it has become important for global brands to take the lead on this front, and that is exactly what Mitsubishi Electric does - we make sustainable electric solutions keeping in mind the balance of the world's delicate ecosystem.
Being a strong advocate of sustainability, Mitsubishi Electric takes care of several aspects that surround its electric solutions. Take a look at our portfolio that underlines our focus on sustainability: -
1. Air Conditioners: Inverter AC – MSY GR(T) Series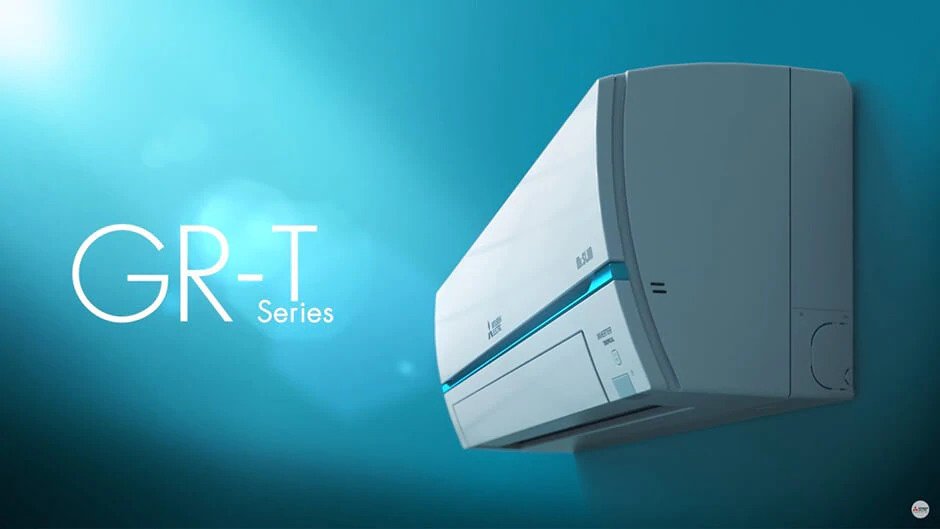 Mitsubishi Electric air conditioners are developed with the utmost care for the environment in mind. The MSY GR(T) Series, for instance, employs the Inverter Power Module that adjusts the frequency in a way that it reduces the overall power consumption. In addition to that, the motor in the compressor uses dense winding technology for enhanced efficiency.
2. Factory Automation System: Variable Frequency Drives (VFD)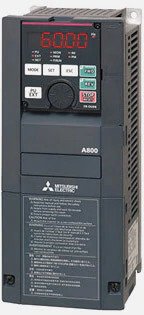 Mitsubishi Electric's drive products within the Factory Automation category do their own bit for sustainability. For instance, the range of Inverters – FREQROL has regenerative braking torque for higher energy efficiency and to ensure less wear and tear. Additionally, these inverters have an overall energy-efficient design.
With the option of optimum excitation control, the excitation current is continuously adjusted, which provides the greatest motor efficiency. A good amount of energy savings takes place because of this feature.
These inverters consume less power even in standby mode with the 24 VDC external power supply. The control circuits (other than those for parts that are power-related) can operate on this power while other power control circuits stay off at the time when no driving is needed. This entire process works towards saving the standby energy that otherwise would have got lost.
3. Elevators: NEXIEZ series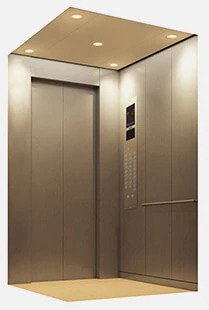 In a bid to enhance building systems, Mitsubishi Electric offers a range of elevators with a strong focus on sustainability.
The NEXIEZ elevators by the brand use LEDs for the lighting of the car. This helps in decreasing power consumption by 75% as compared to conventional incandescent bulbs used in other elevators.
Another sustainability-driven feature is the gearless traction machine in these elevators. This machine uses a permanent magnet motor which decreases the consumption of power by 20% when compared to the worm traction machines that are inverter-controlled.
4. Transportation Systems: All-SiC inverter technology in Rolling Stock

Mitsubishi Electric is the first company in the world to use a high capacity All-SiC (Silicon Carbide) power module in the inverters employed in rail car systems. The All-SiC power module fitted traction inverter offers 40% energy savings in terms of power consumption!
That is not all; the All-SiC power modules in these inverters provide an energy-efficient design for the rail car systems and contribute to a transportation system with a significantly reduced carbon footprint.
5. Semiconductors: Full SiC DIPIPM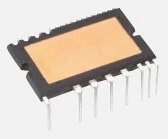 With the help of the Full SiC DIPIPM, air-conditioners have become more power efficient than ever. Because the SiC (Silicon Carbide) MOSFET decreases the ON resistance, the power loss decreases by 70% (approx.) in comparison to conventional air conditioners. With such a huge percentage of reduction in power loss, the Full SiC DIPIPM by Mitsubishi Electric contributes to a more sustainable environment.
Furthermore, thanks to the material characteristics of SiC, power electronic devices help in substantial energy savings while also reducing the overall carbon footprint.
The world today calls for sustainability. Whether it is about how we use resources or how we preserve them, the one fact that is undeniable is that we have to be judicious in our ways. As a brand, Mitsubishi Electric doesn't just promote the cause of sustainability; it advocates this belief through its range of sustainable and energy-efficient product range. After all, it is important to put a sustained effort to achieve a better tomorrow.