In a bid to offer pro-active support to the manufacturers and the industry on the whole, Mitsubishi Electric India has been taking steps to diversify service support. In 2013, Mitsubishi Electric India started a CNC manufacturing facility in the country to maintain responsive and quicker product deliveries while ensuring robust production in India. Then, in 2016, a CNC technical centre was established in Peenya, Bengaluru to strengthen the services, sales, and manufacturing verticals. Providing support to the machine tool market in India, Mitsubishi Electric India encourages innovation and enhanced skill development activities to support the government's 'Make in India' initiative. CNCs by Mitsubishi Electric India use precisely programmed commands and help enhance the accuracy and productivity in manufacturing and are touted to be the future of Indian manufacturing. The establishment of the CNC technical centre in Bengaluru has enabled Mitsubishi Electric India to ramp up its manufacturing capacity and reduce delivery times.
New Initiatives that Support the Industry
The Extended Warranty Scheme
Mitsubishi Electric India has always laid emphasis on improving its products and services with a focus on delivering high performance and cost-effective solutions. In the same vein, to provide better services to customers, Mitsubishi Electric India has launched a new Extended Warranty Contract (EWC) for select Computerized Numerical Controllers.
This helps assure prompt responses, reliable technologies, and a user-friendly support system to ensure better after-sales services for clients all across India.
Benefits of the Extended Warranty Scheme
Priority Response: With the EWC, you can rest assured that the moment you notify our service team about a breakdown, our service engineers will swing into action to provide a solution for your problem.
Low Running Costs: We assure you that we will minimise downtime involved and will offer you an increased machine lifetime.
Low EWC Price: The EWC is available at an attractive price in the market as compared to others.
Lower Breakdown Time: We are having highly trained and well-equipped engineers and maintaining records of all the installed products and their service history in service management software ensure that the machines are restored in the shortest time.
Free Inspection Visit: Mitsubishi Electric CNC will conduct a free of cost machine evaluation at the time of purchase of the EWC. This benefits the customer as they are able to know about the machine's health and condition and can plan production and maintenance proactively.
No Hidden Costs: Travel and lodging for engineers, freight charges for shipments, and the returns of parts are covered under the contract. There are no hidden charges.
24 Hrs. CNC Service Support (Optional): We provide round-the-clock telephone support through a dedicated toll-free line.
Coverage
CNCs by Mitsubishi Electric India that are covered under the extended warranty contract are:
ECONOMICAL: For economical controllers, E70/E80 series with turning/grinding/gantry machines
STANDARD: For standard controllers, M60/M70/E70/M80/E80 series
CUSTOM: For Windows/customised controllers of Japanese as well as Taiwanese machine tool builders, including the C70/C80 series.
The EWC also comes with a brief discount and special payment terms. The contract covers in detail the parts and services that are included, along with specific selected parts for the spindle motor, servo system, CNC unit and amplifiers, and others.
The Importance of Preventive Maintenance Support (PM)
Having a proper preventive maintenance plan (PMP) in place is vital for keeping shop machines running efficiently. With routine check-ups, you can boost output efficiencies, increase uptime, and improve profit margins. This may be a bit difficult with CNC machines and larger systems, as there may be situations where individual components break down or malfunction. This makes it necessary to keep a small stock of replacement parts at the location as well.
When a machine is run continuously, there is a possibility of deterioration of the CNC's parts which may happen because of the entry of dust, moisture, coolant, mist, etc. This, in turn, can lead to an early failure of the parts or to a machine breakdown. Also, any variation in the incoming voltage, cabinet temperature, or machine vibration can also affect the life of the CNC parts. However, with regular preventive maintenance offered by Mitsubishi Electric India, customers can easily overcome such issues and ensure an increased machine availability for their production procedures. This preventive maintenance includes:
Complete health-check for all CNC parts in the machine, including the supply, temperature, and vibrations.
Cleaning of the units and replacing any consumable parts such as the battery and fans.
Complete data back-up of the CNC including its hard disc.
Overhauling of the drives and motor at the Mitsubishi Repair Centre (optional at actual cost).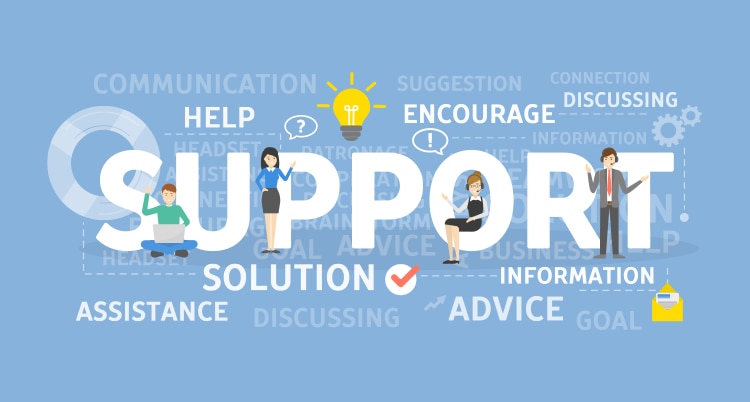 Round the Clock Support – CNC SS24
Mitsubishi Electric India offers round the clock telephone support through a dedicated toll-free line. The Mitsubishi Electric CNC front engineers are available 24x7 to offer technical support at the toll-free number and via email. All registered customers are provided with a dedicated toll-free number with password protection to ensure they face no hassles.
Essential Features of this Round the Clock Support – CNC SS24
Troubleshooting & Counselling:
Qualified and trained engineers will assist maintenance personnel to diagnose the problem and to restore the machine quickly.
Priority Service & Support:
Mitsubishi Electric maintains a complete machine failure history and will provide priority service for registered customers under SS24.
Next Day Dispatch of Parts and Engineers:
Mitsubishi Electric maintains an ever-ready inventory of the necessary spare parts based on the machines' hardware configurations. The dispatch of parts/engineers takes place the very next working day of the service request as per Mitsubishi Electric India's standard service policy.
Working Towards Making India Self-Reliant
Mitsubishi Electric Computerized Numerical Controllers (CNCs) aim to become the trusted partner for businesses targeting global and future-oriented development. Mitsubishi Electric CNC is helping the Indian manufacturing industry with solutions that cover targeted segments for the country's growth. This step is being undertaken to support the Government's 'Make in India' initiative among manufacturers all over the country, ensuring that AtmaNirbhar Bharat is high quality as well.