Elevators are designed to save time and add to the ease of modern lifestyle. This approach towards modern technology is made to ensure quality and efficiency. The development of Elevators has been an inspiring journey which has created many breakthroughs. Since 1995, Mitsubishi Electric has been distributing elevators and escalators in India through its local partners. In 2015, Mitsubishi Electric India became a 100% subsidiary of the Mitsubishi Group, Japan and started its own operations in India by installing its products primarily in the premium segment including luxury hotels and offices. To set the marker, Mitsubishi Electric has delivered the fastest high-speed elevators to the Shanghai Central Building in China and undertaken the installation of the fastest elevators at Ahuja tower, Mumbai India. Mitsubishi Electric aims to continuously upgrade its line-up of safe and comfortable vertical transportation solutions incorporating standard, high-speed and even super-high-speed elevators, responding to the rapid construction of modern high-rise buildings in India.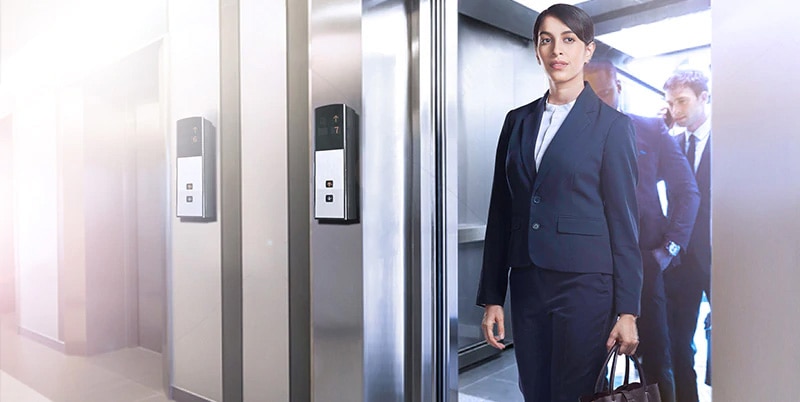 Commitment to Deliver the Best
Mitsubishi Electric is committed to strengthening customer solutions in terms of product specifications and technical requirements. Mitsubishi Electric brings its globally renowned elevator technology to a manufacturing facility in Vemagal, Kolar, Near Bengaluru. This state-of-the-art manufacturing facility produces world-class elevators in India and ensures our commitment to offering the highest level of SAFETY, QUALITY & RELIABILITY in our elevators. NEXIEZ -LITE series is Mitsubishi Electric's latest contribution to the "Make in India "initiative. In order to be honest to our commitment, the key components of NEXIEZ LITE elevators like Traction Machine, Control system are imported from our overseas factory in Japan and Thailand where components quality level is the highest among Mitsubishi global factories.
Benefits of Make in India Products
The elevator market in India continues to expand as the national economy grows. Mitsubishi Elevator India's "Make in India" program started with manufacturing in India in 2016 and has been expanding production and portfolio for the Indian market. The advantage of assembling products in India is that transportation costs can be reduced. High-quality parts made in Thailand and Japan are obtained and manufactured from reliable suppliers. This guarantees the quality of the product.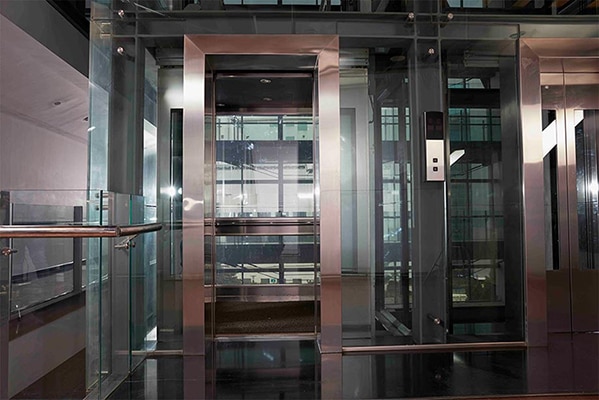 Why do we stand out in the market?
Owing to the strict and detailed Quality Management and service level of our maintenance staff, our products durability/lifespan and safety levels are at the highest in Vertical Transport industry.
Though there is no third party's assessment about elevator quality in India, such surveys have been done in Hong Kong where Mitsubishi Electric's quality levels are evaluated as No.1 among the competition for more than 5 years and no major accidents are recorded. Our Indian made product, NEXIEZ-LITE (MR & MRL) adopts the same technology used in our products sold in Hong Kong and Other Countries.
Promising Safety and Reliability for Society
1) A Comfortable Ride
With the high quality of products and services, we assure that passengers who use Mitsubishi Elevators can be free from discomfort such as vibration/noise during lift operation, unsafe door operation, uneven levelling when the elevator stops at designated floors, and often entrapment.
2) Easy Daily transportation and Quality Service
Mitsubishi Elevators address concerns like long downtimes and minimize complaints from passengers thanks to superior performance. As a matter of fact, Mitsubishi Elevators provide products and service with the highest quality and safety as required for comfortable and stress-free vertical transportation.
3) Use of Core Components ensuring Best Alignment & Installation
We use our originally developed and self-manufactured core components such as Traction machine, Door machine (Motor) etc. pass through strict and detailed Quality Tests. Also, through the best Rail alignment and Installation quality, Mitsubishi Elevators are from issues that arise while working during a regular routine.