In a country like India, an air conditioner can be quite the lifesaver, especially during the summers. Be it at your home, during your daily commute, or at the office, an AC plays quite an important role as it helps regulate the temperature, maintaining a comfortable environment and protecting you from the discomfort caused by the scorching heat of the sun.
However, for many, AC maintenance is more of a reactive rather than a proactive affair. Getting your air conditioner serviced comes to mind only when you start noticing that your AC isn't as effective as it is supposed to be, takes longer to cool the room, the airflow from the AC feels reduced, and your electricity bills are higher.
Doesn't sound like you? Great, we are glad to hear that. However, AC maintenance is like a closed loop, one end of which you see (before the start of the season) and the other end which doesn't feel necessary. This second bit that we are referring to is actually the end-of-season AC maintenance. Why is it important, you ask? Well, allow us to clear the air: -
The Importance of End-of-Season AC Maintenance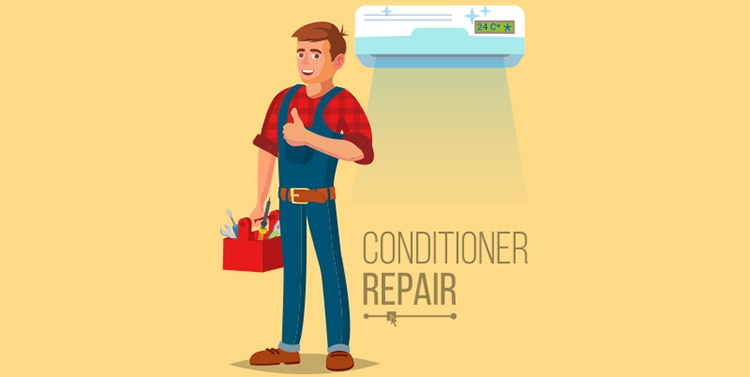 1. It Helps You Save on Repair Costs
Every appliance needs some preventive maintenance in order to keep functioning effectively. If you fail to maintain your system, it would be much more susceptible to a breakdown. The same applies to air conditioners. If your AC unit breaks down, it would be quite costly to repair, not only in terms of the parts that will need to be replaced but also in terms of labour costs.
Scheduling an end-of-season service visit for your air conditioner(s) is a prudent decision. It will allow the technician to evaluate the condition of key components within the AC and undertake routine service before it is serviced again at the start of next season. Such preventive maintenance reduces the probability of major repairs, thereby highlighting why routine ac service costs are, in fact, more cost-effective.
In case you have an 'All season's trusted AC', you should schedule the maintenance for the end of summers as well as for the end of winters to ensure good performance.
2. Ensures Good Air Conditioning When Used during Off-Season
When you go for end-of-season AC maintenance, you don't have to worry when using an air conditioner during the off-season. Such a need may arise for reasons like humid weather, guest visits, and social occasions.
3. System Efficiency
When the summers arrive, you would want to be able to start your AC right up and expect that it works the way it is supposed to. At this time, it's always advisable to service AC system by expert to check healthiness, rodent issue & weather impact during non-use condition.
Shutting down your unit without the end-of-season AC maintenance might result in issues. Dirt, dust, and debris would start settling in the AC and would affect its performance, making the system work harder to achieve the same amount of cooling. As well such foreign particles may react with internal parts which leads to leak or accident.
What End-of-Season AC Maintenance Should Include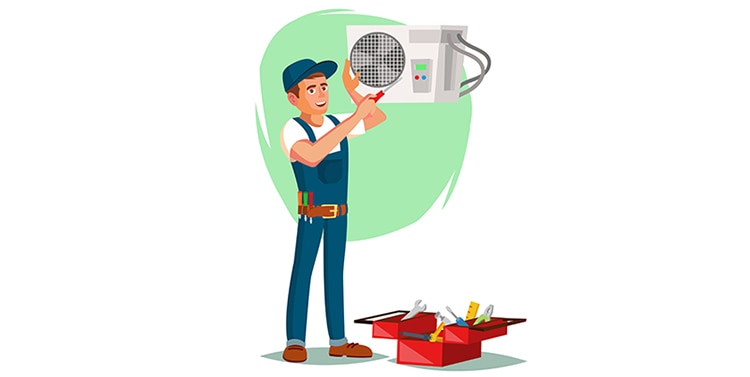 1. Replacing or Cleaning the Filters
One of the most important components of your conditioning unit is the filter. The filter should be regularly checked for clogging, dust collection, etc. as a dirty filter affects the performance of the AC negatively. Its always advisable to clean filter with air blower and followed by water for better hygiene.
2. A Close Inspection of the Coil Fins Should Be Done
With time the coil fins of your AC unit may get damaged or distorted. This is why it is recommended to use a fin comb on the indoor as well as the outdoor portion of your unit. Cleaning coil fins with water jet pump in equal interval of time will help AC's to perform as designed.
3. Unclogging the Drain
There is a drain at the rear of the AC which lets the water drain away from the unit. If this drain gets clogged, the water would not be able to leave the unit and would drip inside the room from any opening it gets. If the water inside the air conditioner gets no outlet, it would result in increasing the humidity level of the room.
When you are proactive about AC maintenance, it repays the faith with dependable and effective cooling performance throughout its lifespan. Let's inculcate this good habit to ensure maximum cooling comfort whenever required.