Digital Technology has been playing a major role in India in the past Decade. It has acted as a catalyst in the economic growth across all sectors of the economy, enabling social and financial inclusion, and helping to create a connected ecosystem in the country. As the digital inclusion of the huge population of India has been growing, the trajectory of the country's digital economy has necessitated a need for well-equipped data infrastructures that have the potential to fulfil the growing demands so created.
Hence Data Centres hence become an important backbone of the overall digital eco-system of the country. With the explosion of big data through social networking platforms, smartphones, digital manufacturing, and much more, the Indian Data Centre market too has seen tremendous growth.
What is a Data Centre and How Does it Work?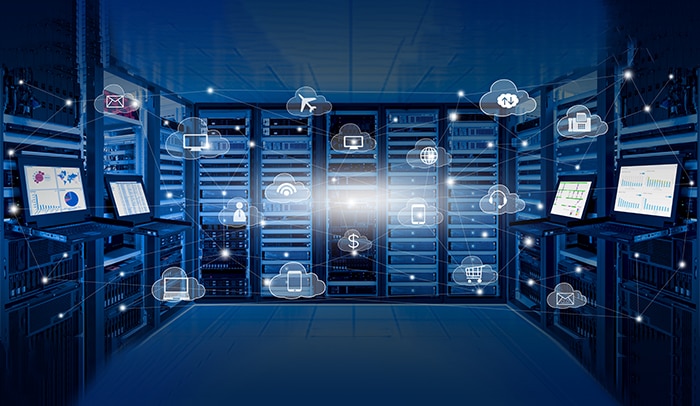 Data centres are physical facilities that are used by enterprises for housing their business-critical information and applications.
A data centre consists of critical infrastructure equipment, which allows businesses to maintain their online presence, manage their daily operations efficiently, run applications, and process data in a seamless manner.
A modern data centre consists of several technical elements and infrastructure components ranging from servers to network connectivity equipment that offers access to server storage over the internet. Users can opt for using a private data centre or a shared data centre, where they will be able to use the internet to access their data and programs that are housed on data centre equipment to complete their daily operations.
Private and Public Data Centres
In a shared or public setting, the data centre uses a public cloud and shares its computational and storage capabilities across a broad group of users. On the other hand, private cloud settings mean that access to the data centre architecture is restricted to one dedicated user.
The Need for More Data Centres in India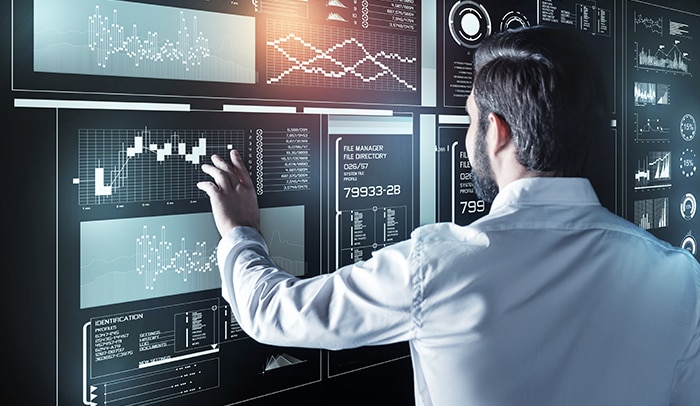 The consolidated mobile data consumption of India is already one of the highest in the world and is constantly increasing as well. The Indian data centre market has been showing tremendous growth in the past decade, with the growth in data, which is further stimulated as more and more people are adopting emerging technologies like artificial intelligence, IoT, quantum computing, etc.
The Indian government too has been making various efforts to enable further growth in the sector. India also offers several advantages like having a favourable geographical location, availability of economic resources and skilled manpower, submarine cables that helped establish global connectivity, and much more, to enable the nation to become a global Data Centre hub.
Having a proper data centre infrastructure in place can open up several potential opportunities, and bring huge investments in the coming years. This investment potential can also increase given the progress India shows towards becoming a Data Centre hub for global players.
Mitsubishi Electric Offers Best Global Products and Solutions for Data Centres in India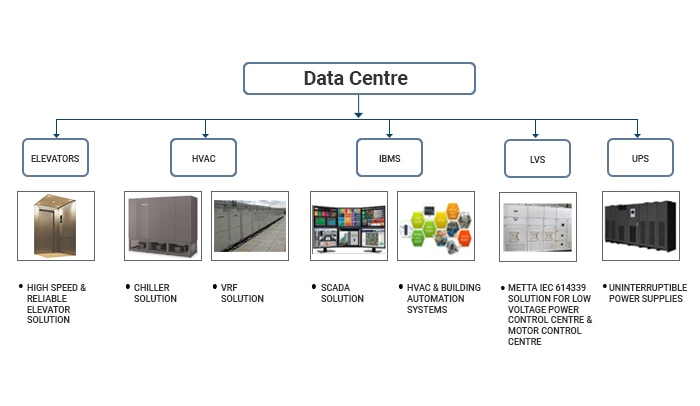 The government of India is formulating a scheme that incentivises investments for setting up hyperscale data centres in India in order to boost the capacity of the existing ecosystem. To further ensure the proper growth of India's data centre infrastructure, Mitsubishi Electric offers various electrical, mechanical, and communication solutions that have been specifically designed for supplementing data centre operations in India. The host of solutions offered by Mitsubishi Electric for data centres include:
Elevators: It ensures smooth vertical transportation.
HVAC: A mechanical solutions that include chillers for Precision air conditioning (PAC) and Variable Refrigerant Flow (VRF).
iBMS (Integrated Building Management System): A web-based high-level interface (SCADA) for remote monitoring and regulations of HVAC system.
LVS (Low Voltage Switchgear): It provides protection of electrical equipment from fault conditions.
UPS: For ensuring uninterrupted power supply.
Elevators
A reliable Elevator is the very basic of a robust civil infrastructure that facilitates smooth vertical transportation. We offer a vast range of premium elevators which can be customized basis the requirement of the data centres. Our products, together with proper maintenance, can enhance the productivity of the overall facility and facilitate the data centre to focus on its core business activities.
HVAC Solutions
Critical IT environments like those of a data centre have a need for high sensible cooling as well as close control of temperature as well as humidity. This is where the range of specialist IT cooling systems by Mitsubishi Electric play an important role in helping maintain a constant temperature and humidity, considering wide load variations.
iBMS
An Integrated Building Management System (IBMS) is a single comprehensive Building Management System that allows for the integration of HVAC, fire alarm, public address, access control, security, lighting, and other systems of a data centre.
The Integrated Building Management System by Mitsubishi Electric has been designed using an advanced iQ-R platform to offer scalable and flexible configuration. The IBMS offers in-house design, engineering, development, and commissioning capabilities. It also includes an exclusive project management team as well as an FA call centre for remote support, ensuring quick response for all service calls. Other features of the IBMS include:
Seamless Connectivity to Modbus RTU, TCP/IP, BACnet, SNMP Devices
Seamless DB /ERP Connectivity
Secure Architecture
User Access and Privilege Management
Attractive 2D/3D Graphics with Advanced Animation Techniques
Customised Reporting, SMS, and Email Alerts
In-Depth Energy Analytics
Low Voltage Switchgear
LVS provides electrical protection against overload currents, short circuits currents & insulation failures. Mitsubishi Electric's Metta IEC 61439 is the state-of-the-art LV power switchgear and control gear for low voltage power control centre & motor control centre. It is flexible, user-friendly, safe, reliable and its switchgear and control gear assembly conforms to the latest IEC61439-1&2 standard.
UPS Solutions
Uninterrupted power supply systems form a critical component for data centre infrastructures. Understanding the reputation and financial risks associated with downtime in data centres, Mitsubishi Electric offers exquisitely designed UPS systems that can be integrated into data centres to provide consistent power even when the primary supply is affected.
With implementation of data centres and other solutions like IBMS, Mitsubishi Electric supports the growth of data centre infrastructure in India.