There was a time when air conditioners were considered a luxury and they were in limited use due to the high product cost and energy consumption associated with it. With the advancement of technology, owning and using an air conditioner has become affordable. However, we must be smart in choosing the right air conditioner and in using it correctly to maximise product usage and power consumption.
Mitsubishi Electric India has come up with technologies like the DC fan motor, inverter power module, and a high-efficiency compressor that adjusts the AC speed according to the ambiance, ensuring enhanced AC efficiency. However, with increased usage of air conditioners, comes the concern of high energy consumption levels that result in increased electricity bills.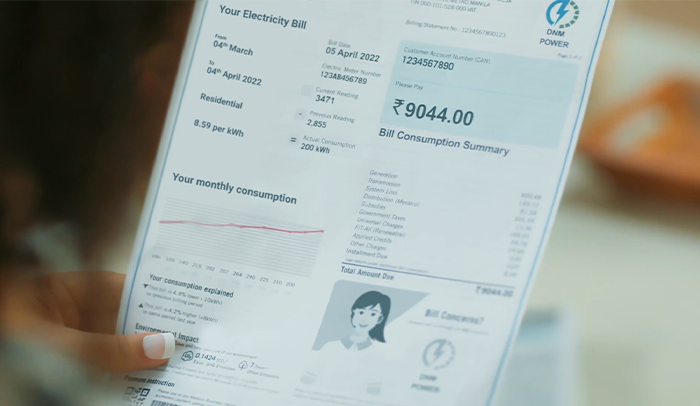 Here are some simple ways which can help make your air conditioners energy efficient and ultimately help reduce electricity bills:
1. Look for Higher Star Rated Products
The star rating of the system depicts the energy efficiency of an electrical appliance. As a standard, it is considered that the higher the star rating of AC equipment, the higher its energy efficiency will be. It also helps save costs by reducing resultant electricity bills.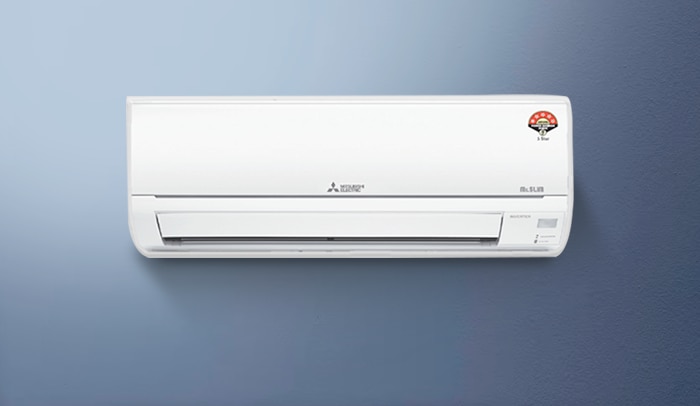 2. Choose Equipment with Better ISEER Value
ISEER stands for the Indian Seasonal Energy Efficiency Ratio, which is an evolved rating methodology for air conditioners that factors in variance of the higher temperature range of India, based on which air conditioners are rated. The ISEER rating is calculated as the ratio of the total cooling load (amount of heat removed) to the total amount of energy consumed by the air conditioner. In simple words, it is the ratio of the amount of heat an AC can remove in a year to the total amount of energy it consumes during the year. This rating also varies as per seasonal changes in India, and it is very evident that the better the ISEER value, the higher is the energy efficiency of the AC equipment.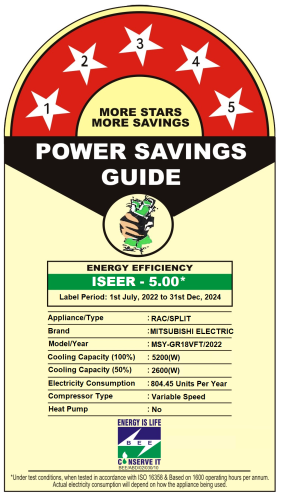 3. Using Inverter Type Air Conditioners over Non-Inverter Type Air Conditioning Systems
In today's era, inverter ACs are a preferred choice, as they are energy efficient and have lower operational costs. Inverter ACs have a soft start, thus, there is a lower flow of current, which makes the system more efficient as compared to conventional air conditioners. Inverter air conditioner control power consumption by adjusting the frequency, which further helps in frequency control of the compressor as per the need, while maintaining noiseless operation, and the constant desired temperature inside the room, resulting in increased energy efficiency and lower electricity bills.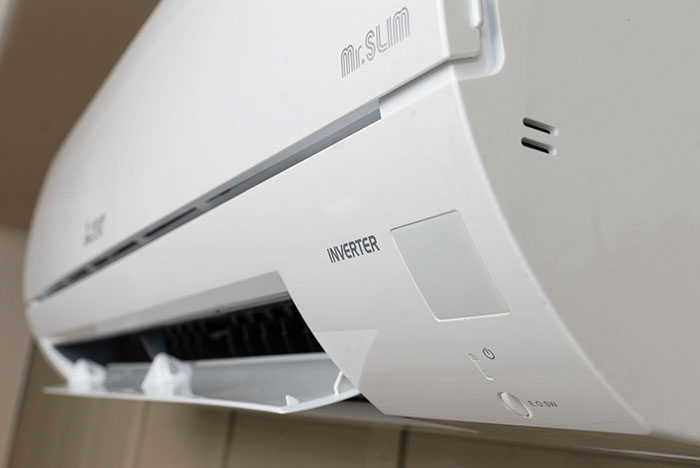 4. Proper Heat Load Calculation and Selection of Tonnage
Heat load calculation helps figure out the required capacity of an air conditioner based on various factors. Prior heat load calculation can help ensure energy efficiency of the AC and help create a comfortable environment. At the same time, the calculation of tonnage based on the size of the area where the air conditioner is to be installed helps choose the correct AC that will function efficiently in the particular environment. The required tonnage can be calculated using technologically advanced tonnage calculators online or by the company's authorised dealers, so the system that is installed proves to be energy efficient and operates effectively in the desired area.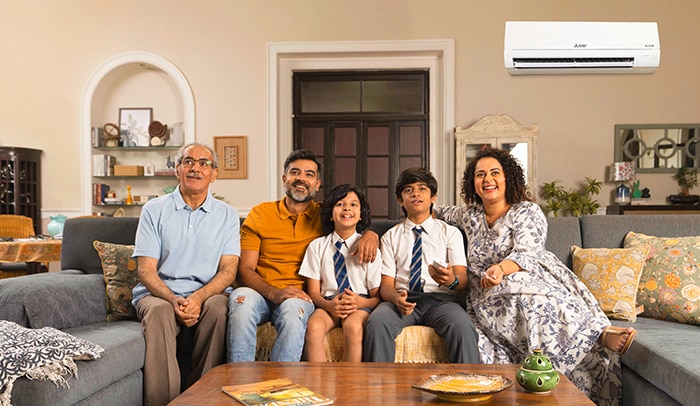 5. Maintain Perfect Power Input for Air Conditioner
It is important to ensure an ideal power input for air conditioners. If the system is provided with a lower amount of power than what the product requires, it will result in more power consumption and various operational issues, which can damage the air conditioning system due to the overheating of key components. A stabiliser is always recommended to be used with an air conditioner to ensure a stable power input for the AC unit to deliver an efficient and smooth performance.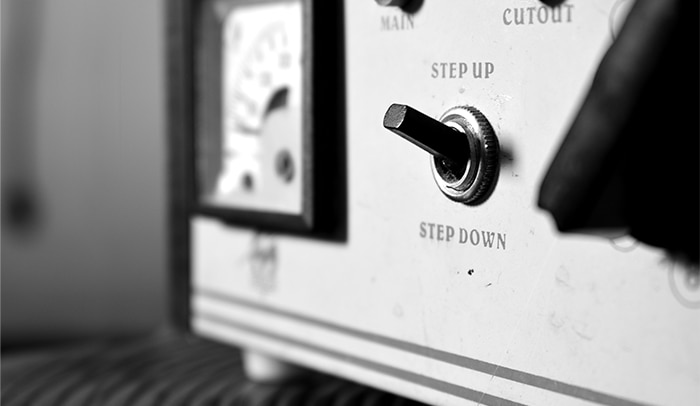 6. Regular Preventive Maintenance
Regular service and maintenance of an air conditioner are necessary for keeping the equipment energy efficient, which results in proper cooling, smooth operations, and a lot more. Dirty coils, clogged filters, blogged condensers, and other issues can turn into major problems if the maintenance of an air conditioner is overlooked.
Mitsubishi Electric India aims to affect a shift towards an eco-friendly and sustainable future with its energy-efficient products and solutions. Air conditioning systems by Mitsubishi Electric India are technologically advanced equipment that come with features that can help save energy, while ensuring that the systems are long-lasting and efficient. The company also shares responsibility in helping customers keep up with the regular service and maintenance of their air conditioners, and an annual maintenance contract by Mitsubishi Electric India's authorised service partners can ensure your air conditioner gets the proper care and maintenance it requires, while you stay covered against any additional costs of AC repairs. Ensures lower electricity bills, while reducing your carbon footprint, with the power-efficient inverter ACs offered by Mitsubishi Electric India that bring with them energy savings, lower electricity bills, and much more.